After this weekend's Pride celebration, we're excited to be looking back at our own Pride Night earlier this Season. On June 24, 2023, during Pride Month, Bard on the Beach hosted its annual Pride Night at Sen̓áḵw/Vanier Park.
It was a perfect day, with the sun shining and many of our volunteers donning their best Pride attire. The Bard Village opened early to accommodate the evening's festivities, and as our patrons walked in, they were greeted by local Drag Artist Karmella Barr, Emprex 51 of Vancouver.
Next to our concession, award-winning poet Jasmine Ruff hosted a Queering Shakespeare station. Guests played with (or queered) the language of Shakespeare by highlighting or crossing out pieces of the text, which they could then make into buttons to commemorate their work.
Beside the BMO Mainstage tent, we also hosted a Queer Artists Market that featured local queer artists and their handmade creations. With offerings that ranged from funky earrings to breathtaking prints, patrons could purchase unique pieces while also supporting the artistry of local queer makers.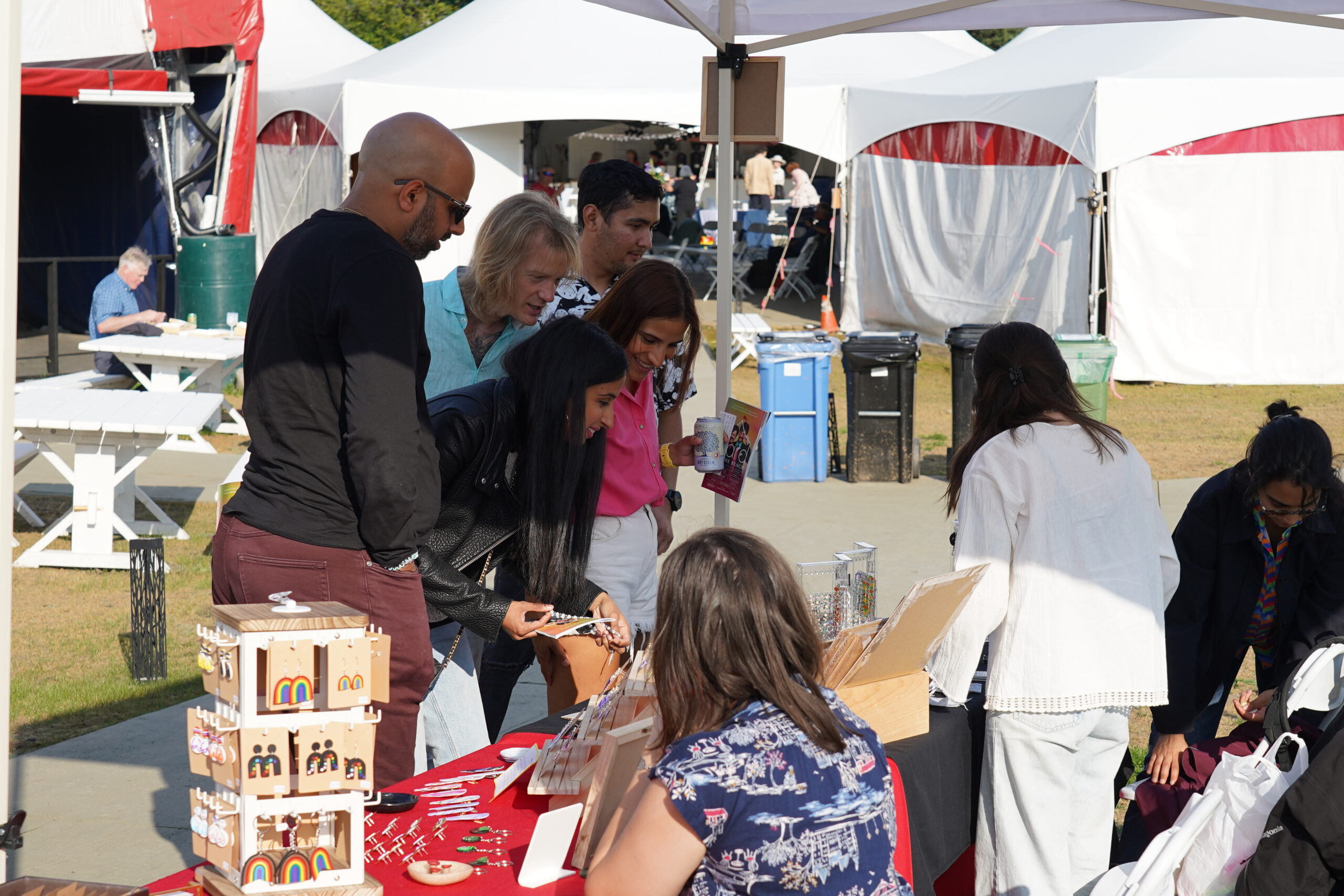 Susan, one of our wonderful volunteers, set up a table for PFLAG, a Canadian organization that aims to provide support to communities of all sexualities, genders and gender expressions through education and advocacy.
While all these activities were happening, Karmella was spreading joy in the Village, connecting with patrons and taking part in the festivities. They also hosted our In a Nutshell Talk, and with their background in education, Karmella took our patrons through the story of As You Like It with ease – and a little sass!
The evening culminated in a performance of our blockbuster production, As You Like It. After such a joyous evening, it was only right to end with a show that celebrated love! Our very own Touchstone, played by Andrew McNee, introduced Karmella, who led the pre-show speech and got our patrons excited for the performance.
We received wonderful feedback from our artists, patrons, staff members and volunteers alike, who all thoroughly enjoyed the event. We can't wait to do it all over again next year! Thank you to everyone involved in this year's festivities, and we hope that everyone had a fabulous and safe Pride weekend.