Bard Education
The Mission of Bard Education is to inspire our community through dynamic, engaging experiences with the language, characters and plays of William Shakespeare.
We welcome everyone to play Shakespeare with us through programs for the Community, for Schools and for Theatre Professionals.
COMMUNITY
Young Shakespeareans
Year-round programs for children and teens led by professional theatre artists
Bard for Life
Recreational workshops and classes for grown-up Shakespeare enthusiasts
Bard in Your Neighbourhood
Community partnerships bringing free programming to children and youth
SCHOOLS
Bard in the Classroom
Active, participatory Shakespeare workshops for students led by professional theatre artists
Student Group Bookings
Deeply discounted tickets to festival performances for students and their teachers
Bard Unbound
Professional development workshops for classroom teachers
TRAINING
Bard Studio
Free drop-in classes for emerging and established theatre professionals
Directing Apprentice Program
Early career training, mentorship and experience for theatre directors
Riotous Youth
Paid post-secondary internships with training, mentorship and experience in Shakespeare performance, teaching artistry, leadership and public speaking
The Bard Education Bursary Fund
Established in 2009 by the Bard Volunteers, the fund helps individuals, families, schools, and organizations overcome financial barriers to participation in our programs. Nearly $20,000 is raised and distributed annually.
Bard Education programs generously supported by: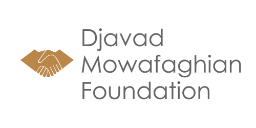 Susanne Bolton and Jefferson Mooney in support of the Bard in Your Neighbourhood program at the Boys and Girls Clubs of South Coast BC
The Richardson Family
Anako Foundation
Edith Lando Charitable Foundation
The Hamber Foundation
John Hardie Mitchell Family Foundation