Student Group Bookings
Experience the magic of Shakespeare on stage in Vanier Park! Student groups (K-12) receive a special rate of $22/student for select matinee performances. In an effort to increase capacity in June, we also offer a limited number of tickets at the student group rate for select evening previews.
NEW IN 2017, all booking requests will be completed electronically on a first-come, first served basis.
While there is high demand for student rate tickets, particularly in June, providing a second or third choice of performance date will greatly increase your chances of being booked. Although sending a booking request form does not guarantee tickets, we are usually able to accommodate almost all requests. Please click here to view our 2017 Season Essential Booking Information. 
If you have any questions regarding Student Group Bookings, please contact our Box Office.
If your class is unable to attend one of the student rate performances, you may also book tickets to a regular performance at the Global BC Youth rate of $30/student. Booking for regular performances opens on Monday, March 27, by phone at 604.739.0559 or by emailing our Box Office.
We can also bring Bard to you with a Bard in the Classroom workshop for students or a Bard Unbound workshop for teachers. Two professional teaching artists will come to your school for a participatory, performance-based exploration of Shakespeare's text.
Bard Education programs generously supported by: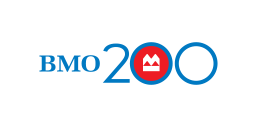 Student Matinee Series generously supported by: