Discovery Zone
Bard Education has created this collection of activities for you to access for FREE! Designed for deepening Shakespeare exploration in the classroom and at home, adaptable for students of all ages, experience levels, and learning types. DISCOVER more about Shakespeare's plays, characters, and language and have fun while making them your own.
NEW to Discovery Zone! Check out A Shakesperience: a wonderful 60-min video that introduces the words and worlds that Shakespeare created, inspiring curiousity about how they resonate today. Curriculum activities included!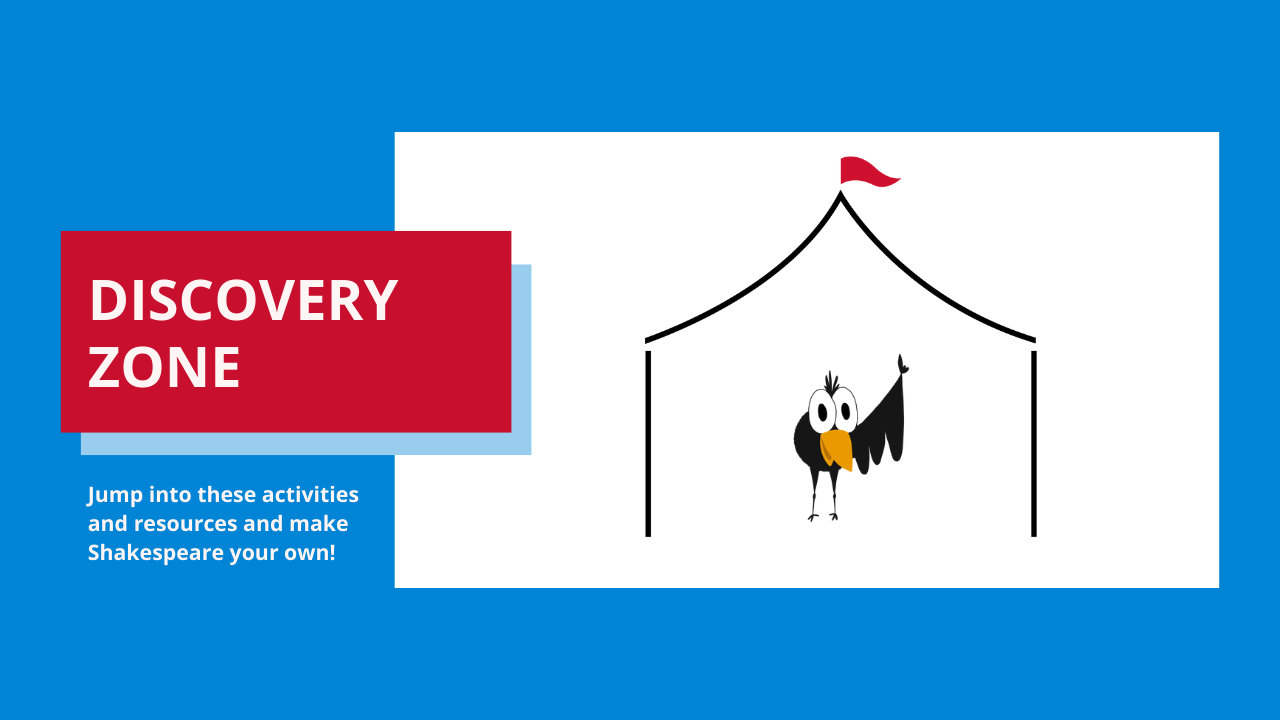 GET TO THE DISCOVERY ZONE:
1. Click here or on the image above
2. Enter the code: fh4omn2
3. Share with us on social! @bardonthebeach #BardEducation
Note: Use your Google account to access the Discovery Zone resources. Don't have one? Don't worry it's free and easy to set up. Questions? Please email workshops@bardonthebeach.org.