June 5 – September 21 · BMO Mainstage
The 2007 'spaghetti western' version of The Taming of the Shrew – one of Bard's most beloved productions – is the inspiration behind this hilarious Wild-West love story, where two fierce kindred spirits finally meet their match in each other.  Petruchio, the sharpest-shooting cowboy in the West meets Kate, the prickliest gal in Padua, and their throw-down contest of wills and wits will leave you laughing out loud as they bicker and battle their way towards a splendid, healing love.
Directed by Lois Anderson (Pericles, 2016; Lysistrata, 2018). Inspired by Miles Potter.
Production Sponsor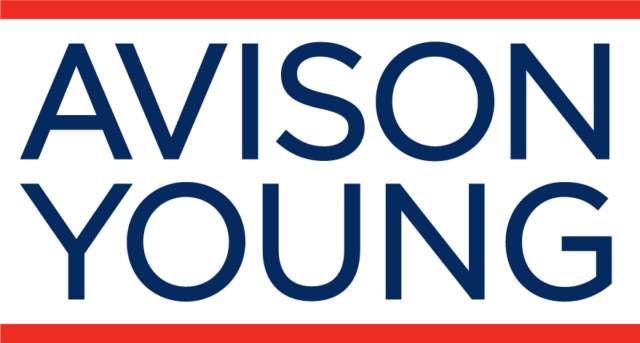 Photo Credit: Andrew McNee as Petruchio & Jennifer Lines as Kate  Photo & Image Design: Emily Cooper
Tickets on sale now!
5

June

Wednesday
7:30PM

Preview

Good Availability

Book Now

6

June

Thursday
1:00PM

Student Matinee

Sold Out!

7

June

Friday
1:00PM

Student Matinee

Sold Out!

14

June

Friday
7:30PM

Preview

Good Availability

Book Now

15

June

Saturday
7:30PM

Preview

Good Availability

Book Now

16

June

Sunday
7:30PM

Opening

Limited Availability

Book Now

23

June

Sunday
2:00PM

Good Availability

Book Now

23

June

Sunday
7:30PM

Good Availability

Book Now

25

June

Tuesday
7:30PM

Good Availability

Book Now

26

June

Wednesday
7:30PM

Good Availability

Book Now

29

June

Saturday
2:00PM

Good Availability

Book Now

29

June

Saturday
7:30PM

Good Availability

Book Now

30

June

Sunday
2:00PM

Good Availability

Book Now

30

June

Sunday
7:30PM

Good Availability

Book Now

2

July

Tuesday
7:30PM

Good Availability

Book Now

3

July

Wednesday
7:30PM

Good Availability

Book Now

6

July

Saturday
2:00PM

Good Availability

Book Now

6

July

Saturday
7:30PM

Good Availability

Book Now

9

July

Tuesday
7:30PM

Good Availability

Book Now

11

July

Thursday
7:30PM

Good Availability

Book Now

12

July

Friday
7:30PM

Good Availability

Book Now

13

July

Saturday
2:00PM

Good Availability

Book Now

13

July

Saturday
7:30PM

Good Availability

Book Now

14

July

Sunday
2:00PM

Good Availability

Book Now

14

July

Sunday
7:30PM

Good Availability

Book Now

18

July

Thursday
7:30PM

Good Availability

Book Now

19

July

Friday
7:30PM

Good Availability

Book Now

21

July

Sunday
2:00PM

Good Availability

Book Now

21

July

Sunday
7:30PM

Good Availability

Book Now

23

July

Tuesday
7:30PM

Good Availability

Book Now

24

July

Wednesday
7:30PM

Good Availability

Book Now

28

July

Sunday
2:00PM

Good Availability

Book Now

28

July

Sunday
7:30PM

Good Availability

Book Now

31

July

Wednesday
5:00PM

Good Availability

Book Now

1

August

Thursday
7:30PM

Good Availability

Book Now

2

August

Friday
7:30PM

Good Availability

Book Now

3

August

Saturday
5:00PM

Good Availability

Book Now

4

August

Sunday
7:30PM

Good Availability

Book Now

8

August

Thursday
7:30PM

Good Availability

Book Now

9

August

Friday
7:30PM

Good Availability

Book Now

10

August

Saturday
2:00PM

Good Availability

Book Now

10

August

Saturday
7:30PM

Good Availability

Book Now

15

August

Thursday
7:30PM

Good Availability

Book Now

16

August

Friday
7:30PM

Good Availability

Book Now

18

August

Sunday
2:00PM

Good Availability

Book Now

18

August

Sunday
7:30PM

Good Availability

Book Now

20

August

Tuesday
7:30PM

Good Availability

Book Now

24

August

Saturday
2:00PM

Good Availability

Book Now

24

August

Saturday
7:30PM

Good Availability

Book Now

25

August

Sunday
2:00PM

Good Availability

Book Now

25

August

Sunday
7:30PM

Good Availability

Book Now

29

August

Thursday
7:30PM

Good Availability

Book Now

30

August

Friday
7:30PM

Good Availability

Book Now

1

September

Sunday
2:00PM

Good Availability

Book Now

1

September

Sunday
7:30PM

Good Availability

Book Now

4

September

Wednesday
7:30PM

Good Availability

Book Now

7

September

Saturday
2:00PM

Good Availability

Book Now

7

September

Saturday
7:30PM

Good Availability

Book Now

8

September

Sunday
2:00PM

Good Availability

Book Now

8

September

Sunday
7:30PM

Good Availability

Book Now

11

September

Wednesday
1:00PM

Student Matinee

Sold Out!

12

September

Thursday
1:00PM

Sold Out!

12

September

Thursday
7:30PM

Good Availability

Book Now

15

September

Sunday
2:00PM

Good Availability

Book Now

15

September

Sunday
7:30PM

Good Availability

Book Now

19

September

Thursday
1:00PM

Student Matinee

Sold Out!

20

September

Friday
1:00PM

Student Matinee

Sold Out!

20

September

Friday
7:30PM

Good Availability

Book Now

21

September

Saturday
2:00PM

Good Availability

Book Now

21

September

Saturday
7:30PM

Limited Availability

Book Now