June 5 – September 21 · BMO Mainstage
The 2007 'spaghetti western' version of The Taming of the Shrew – one of Bard's most beloved productions – is the inspiration behind this hilarious Wild-West love story, where two fierce kindred spirits finally meet their match in each other.  Petruchio, the sharpest-shooting cowboy in the West meets Kate, the prickliest gal in Padua, and their throw-down contest of wills and wits will leave you laughing out loud as they bicker and battle their way towards a splendid, healing love.
Directed by Lois Anderson (Pericles, 2016; Lysistrata, 2018). Inspired by Miles Potter.
Approximate run time (including intermission; subject to change): 2hrs 45min
Advisory: Sounds of gunshots; scenes with non-toxic water-based haze. 
Production Sponsor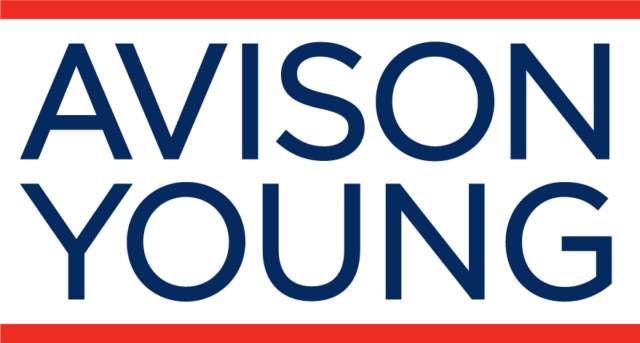 Photo Credit: Andrew McNee as Petruchio & Jennifer Lines as Kate  Photo & Image Design: Emily Cooper
Director's Notes
Padua City, 1870s.
This is the story of a woman. A woman named Katherine Minola. It's the story of a journey. The journey towards identity for a woman who lives in a fictional western town, striving to define itself in a new America.
This is an aspiring town, where you either integrate, or you are pushed outside. A woman who doesn't follow the path of wife-hood and respectability has few options. (Let's remember that women didn't even get the vote in the United States until 1920.)
This is the story of a woman who rails against the status quo. A woman who knows what she doesn't want her life to be, but has no options, and is unable to see a path forward. A woman labelled "shrew" and "devil" and "devil's dam" because she is different.
Town and woman are pitted against each other.
This is also the story of a man, Petruchio, who lives by the code "frolic". A man who pulls into town and meets this extraordinary woman.
This is the story of how this man and this woman fall in love, and then slowly get to know each other, through misunderstandings,
and mis-haps. It's a complex love story and we in the audience root for them. We watch them battle, spar and provoke each other until, exhausted, they discover that they are stronger together. Together they can change the world.
We acknowledge that in the burgeoning American West, there are many stories we could tell about persons, and diverse communities, who were pushed aside. This is only one story, of one woman.
Many thanks to Mara Gottler, Cory Sincennes and Gerald King for helping to define this world through costumes, set and lights. Thank you to this extraordinary company, to Tai Amy Grauman, Apprentice Director and rodeo queen, and Jonathan Hawley Purvis, Choreographer. We acknowledge the late Marc Desormeaux, sound composer for Miles Potter's original 2007 spaghetti western. Malcolm Dow had full access to Marc's sound files which gloriously evoke the landscape of the West. Thanks to Shakespeare for taking an old tale from the Decameron and evolving it forward from a wife-beating story into a love story. This production takes the liberty of rolling it forward again.
Be bold, be messy, be your true self.
Lois Anderson
Critics & Patrons Say
[Director Lois Anderson's] vision is so assured & her execution is so flawless, she provides a foundation upon which the entire cast seems inspired to bring its 'A' game.

Andrea Warner, The Georgia Straight
Lots of fun little parts of the production. Talked about it all the way home!

Cathy, Bard patron
The play seemed intuitively cast, boasting powerful, memorable characters and stunning era appropriate costuming.

Nicole Marie Whitney, News for the Soul
[Bard on the Beach's] staging of 'The Taming of the Shrew' was outstanding. Petruchio is surely one of the most challenging roles in Shakespeare, and Andrew McNee does a virtuoso job.

Robert, Bard patron
Pure entertainment ever-so ebulliently delivered…"

Baird Blackstone, BrokenLegReviews
I am thrilled that I saw the very first Bard production in 1990. Delighted that the spell hasn't broken 30 years on – long may it bewitch us. Well done, Lois Anderson, for teasing out such nuances from the text. Of course, it wouldn't be a Bard show without some silliness – I'm happy to report there are several bits of inspired nonsense.

Anil, Bard patron
Bard's Spaghetti Western 'The Taming of the Shrew' is everything a retelling should be.

Gabrielle McLaren, The Peak
It was brilliant. I've seen 'The Taming of the Shrew ' 4 times, twice at Shakespeare's Globe, and this was the best I've ever seen.

Anonymous, Bard patron
My first experience of [Bard on the Beach] last night with a western version of Taming of the Shrew was incredible! It's settled: I'm coming back.

Sarah, Bard patron
The actors in every role of this production were inspirational.

Christian Steckler, Review Vancouver
'The Taming of the Shrew' was outstanding. So much fun. Jennifer Lines stole the show with her wonderful energy.

Susan, Bard patron
'The Taming of the Shrew' was fabulous! Go see it if you can, you'll be in stitches by the end of it.

Melissa, Bard patron