The magic of Bard on the Beach isn't just reserved for summer! Enjoying a performance in September has numerous perks and provides a different atmosphere for the plays. Here are some reasons to check out a play (or two) in September.
See the plays in their final form! 
The Taming of the Shrew and Shakespeare in Love have been on since June, which means the shows have evolved with each performance. Even if you've already come to see a play this summer – you're sure to experience something new each time! That's the beauty of live theatre.
Keep it cozy!
Bard can cool down after the sun sets, but we're prepared for it! Our concession proudly serves Starbucks coffee and tea, as well as hot chocolate. Plus, you can borrow a blanket from the Audience Services desk with an optional donation to the Bard Bursary Fund, which benefits participants in our Education Programs.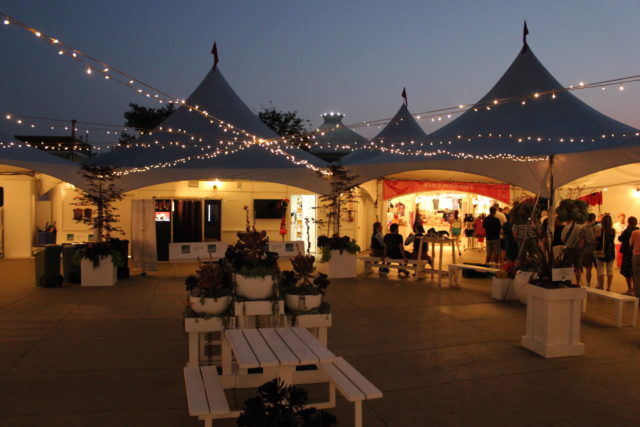 Discover a new play on the Howard Family Stage!
For the first time this year, Bard has staged two plays consecutively on the Howard Family Stage. The first-ever staging of Coriolanus started with previews on on August 21 and opened August 25. Due to popular demand, seven shows have since been added to the run of Coriolanus. The closing night of this immersive, cutting-edge play will now be Saturday, September 21!
There's so much to love about attending Bard in the fall. Pack a sweater and come see for yourself!