Based on the screenplay by Marc Norman & Tom Stoppard
Adapted for the stage by Lee Hall | Music by Paddy Cunneen
June 12 – September 18 · BMO Mainstage
Young Will Shakespeare has writer's block. The deadline for his new play is looming and he desperately needs inspiration. And then he finds his muse – the beautiful and well-born Viola. She's Will's greatest admirer and she'll stop at nothing (including breaking the law) to appear in his next play. Will's love for Viola quickly blossoms but their romance faces plenty of obstacles, from nefarious schemers to overheated backstage theatrics. And then there's the dog! Don't miss this glorious tribute to romance and the theatre, adapted from the Oscar-winning film.
Directed by Citadel Theatre Artistic Director Daryl Cloran, returning to Bard after directing our 2018 Season's record-breaking Beatles-music-filled As You Like It.
This production of Shakespeare in Love was originally conceived and produced at the Citadel Theatre, Edmonton. It is written in contemporary English, with occasional text excerpts from Romeo and Juliet and The Two Gentlemen of Verona.
Approximate run time (including intermission; subject to change): 2hrs 50min
Advisory: One sexually-suggestive scene; scenes with non-toxic water-based haze and strobe lights. 
Production Sponsor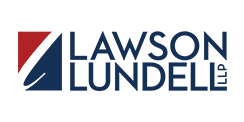 Photo Credit: Charlie Gallant as Will Shakespeare & Ghazal Azarbad as Viola de Lesseps Photo & Image Design: Emily Cooper
Director's Notes
HENSLOWE: Let me explain about the theatre business. The natural condition is one of insurmountable obstacles on the road to imminent disaster… But it always works out in the end.
FENNYMAN: How?
HENSLOWE: I don't know. It's a mystery.
I have been drawn to theatre all my life because of its collaborative nature. So many other art forms are solitary – a novelist sitting alone at her computer, a painter alone at his canvas – but theatre is built by a community of artists coming together and imagining the impossible. And somehow, no matter how big the obstacle, by opening night it all magically
comes together.
While Shakespeare in Love is a beautiful love story, it is also the story of an ensemble of actors and outcasts coming together to defy all odds and create something beautiful. They break the rules, and reimagine who is allowed to participate in the storytelling, and the story becomes richer for it. And we too, have come together with the very same intention, to create something beautiful for you. You are an integral part of that. Without you in the audience, there would be no production. We are creating this together. That's the profound thing about theatre – we all come together in a space, for a moment, to create something that will never be exactly the same. It is ephemeral and magical. And it is why I keep coming back.
I'm writing this note before we've even started rehearsals. There are months of exploration and discovery and magic ahead of us to create the production you're about to watch. I know what it all looks like in my head, but when I get in the room with this incredible company of actors and designers, it will be made all the more magnificent by the collaboration of all the artists. There will be moments where it feels triumphant and moments where it feels impossible. But somehow, it will make it to opening night, and the production you're about to watch. Henslowe's right, sometimes "it's a mystery" how it all comes together. And that's the magic of theatre.
Enjoy the show!
Daryl Cloran
Critics & Patrons Say
The actors bring it & the onstage energy leaves even the audience breathless.

Marsha Lederman, Globe & Mail
Shakespeare in Love was amazing. We had incredible seats. Outstanding cast and cute dog.

Destiny, Bard patron
Bard on the Beach's second play of the summer is an exhilarating tour de force. The cast is enchanting and the direction superb, making for a heartwarming, life-affirming ode to love and art

Katherine Dornian, The Georgia Straight
My first time watching Shakespeare in Love and I had no idea what I've been missing out on!

Steph, Bard patron
"…it's the perfect date night for romantics and lovers of theatre alike.

Juljka Nadir, The Vancouver Arts Review
Daryl Cloran directs a sterling cast in a briskly funny, surprisingly moving production as praiseworthy as his last summer's marvellous 'As You Like It'.

Jerry Wasserman, Vancouver Sun
Daryl Cloran's 'Shakespeare in Love' evokes so many emotions – love, laughter, heartbreak, confusion, frustration and satisfaction.

Petrina D'Souze, Darpan
An inspiring and moving performance. The transition from film to stage was seamless, the acting impeccable, the costumes stunning. Did I mention I really enjoyed it.

Robert, Bard patron
The stage adaptation is every bit as rich and absorbing as the film, if not more so.

Cora Li, Vancouverscape
[Bard on the Beach] really outdid themselves this year! Shakespeare in Love was phenomenal. Best of the 14 shows I've had the privilege of seeing over the years! Shoutouts to [Ghazal Azarbad] and [Charlie Gallant] for the laughs, the tears, and the memorable evening.

Camden, Bard patron
The movie took the cinematic world by storm, winning seven Oscars, including best picture, and this summer's stage version is set to wow Vancouver audiences.

Tova Kornfeld, Jewish Independent
This presentation brings passion and absolute joy to the story! And what can we say about the sweet puppy?

Nancy, Bard patron
Go for the humour. Go for the quality. Go for the spectacle but definitely go see 'Shakespeare in Love' at Bard on the Beach!

Lorraine Graves, Richmond Sentinel
We gushed and gushed about this season's production of 'Shakespeare in Love' for the whole car ride after we saw it. We've also never laughed at a play, show, or movie more than we did at Vanier Park.

The Peak