A Midsummer Night's Dream
June 10 – September 26 · BMO Mainstage
Shakespeare's comic masterpiece follows four young lovers and a troupe of stumbling actors through enchanted woods, on a journey of discovery to find out who they are, whom they love, and why it matters. Set against a backdrop of the early Industrial Revolution, in a place where the natural and supernatural worlds have merged, elves, goblins, and talking trees will guide your way as you discover what lies beyond the ordinary. Come and lose yourself in the magic!
Directed by Scott Bellis (The Two Gentlemen of Verona, 2017).
Casting subject to change.
Production Sponsor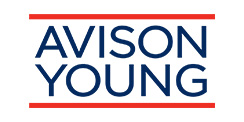 Photo Credit: Sarah Roa as Puck Photo & Image Design: Emily Cooper
10

June

Wednesday
7:30PM

Preview

Sold Out!

11

June

Thursday
7:30PM

Preview

Good Availability

Book Now

12

June

Friday
7:30PM

Preview

Good Availability

Book Now

13

June

Saturday
7:30PM

Opening

Sold Out!

19

June

Friday
7:30PM

Good Availability

Book Now

20

June

Saturday
2:00PM

Good Availability

Book Now

20

June

Saturday
7:30PM

Good Availability

Book Now

25

June

Thursday
7:30PM

Good Availability

Book Now

26

June

Friday
7:30PM

Good Availability

Book Now

27

June

Saturday
2:00PM

Good Availability

Book Now

27

June

Saturday
7:30PM

Good Availability

Book Now

28

June

Sunday
2:00PM

Good Availability

Book Now

28

June

Sunday
7:30PM

Good Availability

Book Now

3

July

Friday
7:30PM

Good Availability

Book Now

4

July

Saturday
2:00PM

Family Day – Relaxed Performance

Good Availability

Book Now

4

July

Saturday
7:30PM

Good Availability

Book Now

5

July

Sunday
2:00PM

Good Availability

Book Now

5

July

Sunday
7:30PM

Good Availability

Book Now

7

July

Tuesday
7:30PM

Talkback Tuesday

Good Availability

Book Now

8

July

Wednesday
7:30PM

Good Availability

Book Now

11

July

Saturday
2:00PM

Good Availability

Book Now

11

July

Saturday
7:30PM

Good Availability

Book Now

12

July

Sunday
2:00PM

Good Availability

Book Now

12

July

Sunday
7:30PM

Good Availability

Book Now

17

July

Friday
7:30PM

Good Availability

Book Now

19

July

Sunday
2:00PM

Good Availability

Book Now

19

July

Sunday
7:30PM

Good Availability

Book Now

21

July

Tuesday
7:30PM

Talkback Tuesday

Good Availability

Book Now

22

July

Wednesday
7:30PM

Good Availability

Book Now

23

July

Thursday
7:30PM

Good Availability

Book Now

25

July

Saturday
5:00PM

Fireworks

Good Availability

Book Now

26

July

Sunday
2:00PM

Good Availability

Book Now

26

July

Sunday
7:30PM

Good Availability

Book Now

28

July

Tuesday
7:30PM

Talkback Tuesday

Good Availability

Book Now

29

July

Wednesday
5:30PM

Fireworks

Good Availability

Book Now

1

August

Saturday
5:00PM

Fireworks

Good Availability

Book Now

2

August

Sunday
7:30PM

Good Availability

Book Now

6

August

Thursday
7:30PM

Good Availability

Book Now

7

August

Friday
7:30PM

Good Availability

Book Now

9

August

Sunday
2:00PM

Good Availability

Book Now

9

August

Sunday
7:30PM

Good Availability

Book Now

11

August

Tuesday
7:30PM

Talkback Tuesday

Good Availability

Book Now

12

August

Wednesday
7:30PM

Good Availability

Book Now

14

August

Friday
7:30PM

Good Availability

Book Now

15

August

Saturday
2:00PM

Good Availability

Book Now

15

August

Saturday
7:30PM

Good Availability

Book Now

19

August

Wednesday
7:30PM

Good Availability

Book Now

20

August

Thursday
7:30PM

Good Availability

Book Now

22

August

Saturday
2:00PM

Family Day – Relaxed Performance

Good Availability

Book Now

22

August

Saturday
7:30PM

Good Availability

Book Now

23

August

Sunday
2:00PM

Good Availability

Book Now

23

August

Sunday
7:30PM

Good Availability

Book Now

25

August

Tuesday
7:30PM

Talkback Tuesday

Good Availability

Book Now

27

August

Thursday
7:30PM

Good Availability

Book Now

28

August

Friday
7:30PM

Good Availability

Book Now

30

August

Sunday
2:00PM

Good Availability

Book Now

30

August

Sunday
7:30PM

Good Availability

Book Now

1

September

Tuesday
7:30PM

Talkback Tuesday

Good Availability

Book Now

2

September

Wednesday
7:30PM

Wine Wednesday

Good Availability

Book Now

5

September

Saturday
2:00PM

Good Availability

Book Now

5

September

Saturday
7:30PM

Good Availability

Book Now

6

September

Sunday
2:00PM

Good Availability

Book Now

6

September

Sunday
7:30PM

Good Availability

Book Now

9

September

Wednesday
7:30PM

Good Availability

Book Now

10

September

Thursday
7:30PM

Good Availability

Book Now

13

September

Sunday
2:00PM

Family Day – Relaxed Performance

Good Availability

Book Now

13

September

Sunday
7:30PM

Good Availability

Book Now

15

September

Tuesday
1:00PM

Student Matinee

Good Availability

Book Now

18

September

Friday
7:30PM

Good Availability

Book Now

19

September

Saturday
2:00PM

Good Availability

Book Now

19

September

Saturday
7:30PM

Good Availability

Book Now

22

September

Tuesday
7:30PM

Talkback Tuesday

Good Availability

Book Now

23

September

Wednesday
1:00PM

Student Matinee

Good Availability

Book Now

23

September

Wednesday
7:30PM

Good Availability

Book Now

25

September

Friday
1:00PM

Good Availability

Book Now

25

September

Friday
7:30PM

Good Availability

Book Now

26

September

Saturday
2:00PM

Good Availability

Book Now

26

September

Saturday
7:30PM

Closing

Good Availability

Book Now