Meet the Bard Education Team
The BEAT
The Bard Education Admin Team (aka the BEAT) features the cheerful humans that pull our programs from the clouds and make it all happen! They're on the other end of any email or call, and work hard to make these programs accessible to our community.
Teaching Artists
Our Teaching Artist team includes some of the most accomplished professional theatre artists in Vancouver. They are actors, directors, choreographers, innovators, and are all passionate about inspiring our community through Shakespeare.
Riotous Youth
Riotous Youth is a paid, post-secondary internship, designed for young people either beginning or considering a career in theatre. Throughout the summer, they collaborate with and are mentored by our Teaching Artist team.
The BEAT
Mary Hartman
Director of Education
Mary has combined an academic background and experience as a professional actor and director to create opportunities for people all ages to learn through participating in Shakespeare performance. Mary has played a variety of roles professionally including Helena in A Midsummer Night's Dream, Olivia in Twelfth Night, Horatio in Hamlet and Phebe in As You Like It and has directed productions of Shakespeare's plays in extraordinary situations, from a seven-person workshop of Measure for Measure to Julius Caesar with 150 fourth graders. As Director of Education at Bard on the Beach, she has designed and developed many new programs to inspire community through Shakespeare. She has traveled extensively to share strategies through associations of teachers and theatre professionals. She holds a master's degree from King's College, University of London and a bachelor's degree from Dartmouth College, and has received numerous awards and honours.
Katie Johnstone
Education Manager
Raised by curiosity, big feelings, and even bigger laughter, Katie (she/her) happily discovered theatre at a young age. Many afternoons were spent with her sisters, enacting and re-telling their favourite stories in the woods behind their childhood home. Those cherished moments led her to pursue arts education. Highlights along this journey include joining a touring arts circus as a modern minstrel (Madrid, 2011), leading theatre classes at Young People's Theatre (Toronto, 2016-17), creating and performing original work with her friends (Kingston 2014-18), and completing a BA in Education & MA in Arts Management at Queen's University (Kingston, 2011-2018). She is in awe of her team at Bard, and grateful to play and learn on these ancestral lands of the xʷməθkwəy̓əm (Musqueam), Skwxwú7mesh (Squamish), and Səl̓ílwətaʔ/Selilwitulh (Tsleil-Waututh) peoples.
Melanie Hiepler
Education Coordinator
Melanie (she/her) is Bard's Education Coordinator, and looks after all things related to school programming: Student Group bookings, virtual and in-person workshops, Professional Development for Teachers, and more. Outside of the office, Mel is an avid cyclist and loves exploring the city on two wheels. She holds a BA Honours in World Literature from Simon Fraser University and currently studies Opera at the University of British Columbia. She would like to gratefully acknowledge that she lives, works, and plays on the unceded, traditional, and ancestral lands of the Coast Salish peoples.
Santana Berryman
Education Assistant
Santana Berryman is a teaching artist and arts administrator from Whitehorse, Yukon Territory. As an Education Program Assistant at Bard on The Beach Shakespeare Festival, she works on both school-based and summer programming. Santana has been working with youth for over 8 years, in both the rehearsal room and the classroom. She has worked as a teaching artist and facilitator for various companies, including Carousel Theatre for Young People, Gwaandak Theatre, Nakai Theatre, and The Boys and Girls Club of Canada. A graduate of Capilano University, Santana also holds a TEFL: Performance and Play certification from Educo Italia. In her background as an actor and director, Santana's work and collaborations have been featured in festivals across Canada, including PuSH (Vancouver), Talking Stick Festival (Vancouver), MT Space's IMPACT Festival (Kitchener), Nakai Theatre's Homegrown Festival (Whitehorse), Vancouver Fringe and Vines Art Festival (Vancouver). She is passionate about community-building, collaborating, and creating theatre opportunities for youth.
Teaching Artists
Praneet Akilla
Praneet Akilla is an Indian-Canadian actor and producer. Born in Mumbai, India and immigrating to Canada at the age of 9- he discovered his love for storytelling and performance art after years of training in Indian- classical music and immersing himself into old bollywood movies. Though he pursued a Chemical Engineering degree in McGill University and worked as an engineer for 2 years- he always wanted to pursue acting. While analyzing water filtration systems by day, he would act in several community theatre productions at night- secretly practicing his monologues in stairwells or empty parking lots at work. After finally deciding to quit his job and to follow his passion, he has in short order performed in lead roles with major theatre companies across Canada. Most recently he was in Cipher @ The Arts Club Theatre Company, Iceland @ Theatre Calgary, a company member of Coriolanus @ Bard on the Beach and The Penelopiad @ The Grand Theatre in London, Ontario. He has played quite a few roles in the Shakespeare canon as well- most recently Brutus in Coriolanus, Edmund in King Lear, Orlando in As You Like it, and Malcolm in The Scottish Play. He is a 2 time Calgary Theatre Critics Choice award nominee and a UBCP/ACTRA award nominee for his role as Phillip Mishra in the 2020 Netflix original series "October Faction". You can currently see him starring in the TV series Nancy Drew on the CW and Motherland on Hulu/Freeform. He will also be starring in the new CBS/CBC series Skymed coming out in 2022 and will be performing in the ancient Indian mythology epic "Mahabharata" at the Shaw Theatre Festival in 2023.
Anousha Alamian
Anousha Alamian is an Actor and a Teaching Artist in Vancouver. He has acted on many of the major Canadian/US television shows and has performed with various theatre companies across Canada. Alongside his Acting, he has been teaching young kids of various ages at Bard on The Beach, which he is very passionate about. Born in Iran, he moved with his family to Montreal at the age of 11. Following his passion for acting and the arts, he enrolled in a professional theatre program at Dawson College and received the "Excellence in Acting" Award in his last year. Subsequently, Anousha pursued BFA at Ryerson University in Toronto, where he had a chance to work with acclaimed directors and was the recipient of the "Excellence in Speech Award". Anousha then advanced to professional theatre companies including CanStage, The Arts Club and Vancouver's Shakespeare festival Bard On The Beach playing a variety of Shakespearean characters. Most recently he played the leading part of Rasheed in A Thousand Splendid Suns at The Grand Theatre.
Lindsey Angell
A Vancouver based performer, teacher and collaborative artist Lindsey most recently conducted her first Virtual World Building Workshop with Bard on the Beach! Her recent Bard on the Beach Credits include (Rosalind) As You Like It, Macbeth, Love's Labours Lost, Comedy of Errors. In addition to performing at Bard she has taught the Young Shakespeareans and in the Bard in the Classroom Program. Lindsey has performed on stages across Western Canada, in the development of original new works, exploration of the classics and debuting World and Canadian Premieres of some of the most cutting edge theatre. Lindsey is a graduate of Studio 58, a Jessie Award Winner and a recipient of the Hnatyshyn Foundation Grant for Theatre Artists.
Valeria Ascolese
Valeria Ascolese is a Peruvian-Italian multidisciplinary artist and educator born in Lima, Peru. A graduate of Capilano University, she has collaborated with theatre companies like Western Canada Theatre, Electric Company Theatre, Bard on the Beach, Carousel Theatre for Young People, rice&beans theatre, Aluna Theatre, Ay! Caramba Theatre and Rumble Theatre, while simultaneously working in film and TV. She is also an arts administrator and works for numerous schools and theatre companies creating drama curricula for education and after-school programs. Valeria holds a TEFL-PP certificate and frequently teaches English and Drama in public and private schools in Italy.
Scott Bellis
Scott Bellis is a Vancouver-based actor, director and acting instructor. He studied Theatre Arts at Studio 58 (Langara College) and for 30 years has worked in a variety of theatrical disciplines including mask, sketch comedy, new play development, and theatre for young audiences, but as an actor the mainstay of his career has been classical works. He is a founding member and Artistic Associate at Bard on the Beach Shakespeare Festival, where he has played roles such as Hamlet, Petruchio, Brutus, Parolles, Bottom, Henry the Fifth, Lear's Fool and King John in over 40 productions there since 1990. In 2016 he played Friar Laurence in their acclaimed production of Romeo and Juliet. His directing credits include Twelfth Night (Carousel Theatre), Richard III, Julius Caesar, and A Midsummer Night's Dream (Studio 58), The Black Bonspiel of Wullie MacCrimmon (Persephone Theatre), The Piano Teacher (Arts Club Theatre), Red Birds (Solo Collective) and Antony and Cleopatra, The Comedy of Errors, and Two Gentlemen of Verona (Bard on the Beach). In 2017 he directed Bard's sell-out production of. He has taught acting Studio 58, and is the co-founder of the Arts Club Theatre's annual Actors' Intensive, a five-week conservatory-style training program for established theatre artists. This program is in its tenth year. Scott also recently taught Shakespeare at the Banff/Citadel Academy. He has acted with most theatre companies in Vancouver, including the Arts Club Theatre (It's A Wonderful Life, The Philanderer, School For Scandal, Cyrano, The Optimists, Poster Boys, Enchanted April, Avenue Q, Good People, Pride and Prejudice, and Saint Joan), Axis Theatre (The Number 14), Ruby Slippers Productions (The Leisure Society, Winners, The Cat Who Ate Her Husband, Hotel Bethlehem, Apres Moi), Virtual Stage (The Birth of Freedom), Carousel Theatre (James and the Giant Peach, Arthur: Boy King), and Patrick Street Productions (Bat Boy: The Musical). Recently he appeared in productions for Canadian Stage Company in Toronto (Tear the Curtain), Persephone Theatre(God of Carnage, Equivocation), RMTC in Winnipeg (Nine Dragons), and Western Canada Theatre in Kamloops (Educating Rita, Elf: the Musical). Scott has been nominated 20 times for Jessie Richardson awards for his acting work and once for directing, and received awards in 2007, 2010, 2014 and 2016. His career has encompassed over 170 productions and more than 3500 performances. In film, Scott has appeared on television in The Beachcombers, 21 Jump Street, MacGyver, The X-Files, Dead Man's Gun, Outer Limits, Dark Angel, First Wave, Smallville, Dead Zone and Psych, as well as the feature films Intersection, Time Cop, Little Women, Antitrust, and the Canadian indie film Grand Unified Theory. Scott also currently serves as Council President of Canadian Actors' Equity Association.
Ian Butcher
Ian has been performing on the Bard stage and teaching Young Shakespearean Workshops and Bard in the Classroom courses for the past 10 years. He is also teaching at Carousel Theatre for Young People, developing his own class plans and acting courses. A graduate of Studio 58, Ian has worked extensively throughout Europe and Canada. Select Bard roles: Don Pedro, Oberon, Macduff, Angelo. Other selected theatre: Gross Misconduct (Speakeasy Theatre), Dracula (Chemainus), The Sound of Music (Gateway), Robin Hood (Carousel), Coriolanus (Coriolanus Co-Op). Film/TV: Riverdale, The 100, Super Girl, Motive, Arctic Air, Robocop, Almost Human, Supernatural, Stargate Universe, Stargate SG-1.
Arthi Chandra
Arthi Chandra is a Vancouver based director, writer, and theatre maker. Her practice is rooted in devising text-based new works, and adaptations of contemporary and classical plays. Her work examines ways in which identities of race, gender, class, and queerness intersect with one another, and how people and ideas are shaped by systems and institutions. Recent works include directing Done/Undone at Bard on the Beach, and Passenger Seat, a theatre concert centring on queerness and being seventeen. She has performed in Vancouver and New York. Arthi is the current Artistic Producing Intern at Theatre Replacement. She is a graduate of the theatre performance stream from Simon Fraser University's School for the Contemporary Arts.
Tara Cheyenne Friedenberg
Tara is an award winning creator, performer, educator and Artistic Director of Tara Cheyenne Performance. As an educator Tara is fueled by the desire to help performers embody text, character, and creative inspiration and bring integration, joy and freedom to our voices and dynamic bodies. Tara is known for her unique and dynamic hybrid of dance, comedy and theatre. She has choreographed for 7 seasons of Bard on the Beach, The Arts Club, Studio 58, The Firehall Arts Centre, Ruby Slippers Theatre, Theatre Under the Stars, and Decidedly Jazz Dance Works among other. When she isn't teaching and creating innovative movement for theatre she is performing her critically and audience acclaimed full length solos and ensemble works around the world (highlights: DanceBase/Edinburgh, South Bank Centre/London, On the Boards/Seattle USA, High Performance Rodeo/Calgary etc.). Tara lives on the unceded and traditional territory of the xʷməθkʷəy̓əm (Musqueam), səlil̓wətaɁɬ (Tsleil-Waututh) and Sḵwx̱wú7mesh Úxwumixw (Squamish Nation)/East Vancouver with her partner composer Marc Stewart and their son Jasper.
Camryn Chew
Camryn (she/they) is an artist and educator living and working on the unceded lands of the Sc̓əwaθən Məsteyəxʷ (Tsawwassen), xʷməθkwəy̓əm (Musqueam), Skwxwú7mesh (Squamish), and Səl̓ílwətaɬ (Tsleil-Waututh) Nations. Her practice is focused on gentle structure, flexibility, and sustainability. She is a 2020 graduate of Capilano University's Acting for Stage and Screen program, where she played Lady Macbeth in Macbeth. Camryn's original play Sometimes I Feel Like I'm Not Even Me has been performed in Vancouver, San Diego, and Jersey City. Camryn most recently appeared as an actor in Delta Stageworks' workshop production of new devised play Heirlooms & Baggage (My Mother's Story). Camryn's new original play, Can't Cope, recently debuted as a reading at the Arts Club's LEAP Festival. Camryn also works as a teaching artist with Carousel Theatre as well as with various schools across the Lower Mainland.
Ashley Chodat
Ashley Chodat (she/her) is a playwright, dramaturg, deviser and teaching artist. In these roles, she has been fortunate to work for companies like Bard on the Beach, Arts Club, The Cultch, Green Thumb, Arts Umbrella, Little Mountain Lion, Carousel Theatre for Young People (Vancouver) Theatre SKAM, Kaleidoscope (Victoria) She is passionate about stories that explore teenage girlhood, speculative futures and intergenerational relationships. Recent playwright credits include: June Bug (Vancouver Fringe winner of TYP Family Forward Award, UpintheAir's rEvolver Festival, Victoria Fringe) FRANK (Impulse Theatre Peek Show 14/Intrepid Incoming Fest) Ashley holds a Bachelor of Fine Arts in Applied Theatre from Uvic and a diploma in Theatre Performance from Douglas College.
Reese Cowley
Reese Cowley is a Sri Lankan-Canadian actor, director and playwright, born and raised in New Westminster, BC and is now based in Toronto, ON. She is a recent graduate of the Theatre and Drama Studies program at the University of Toronto Mississauga and Sheridan College. Recently, she performed in the English language premier of Emma Haché's Lesson in Forgetting with Pleiades Theatre in Toronto. Reese has been at Bard on the Beach as a Riotous Youth Intern for two summers, and had the opportunity to work as a voiceover artist on the company's feature film Done/ Undone last summer. Reese is delighted to be joining Bard again this summer as a Teaching Artist.
Katie Crompton
Katie Crompton (she/they) is an emerging multidisciplinary theatre performer, director, and educator. They are a graduate of Sheridan College's Bachelor of Music Theatre Performance program, with an additional specialization in Theatre Direction. Katie had the privilege of acting as an assistant director on two productions as a part of Theatre Sheridan's 2020/2021 season; The Last Broadcast, as a part of the First Drafts Festival, and TommorowLove. Select performance credits include: Homing In: A Mosaic Musical (Fabulist Theatre), Pippin: Reimagined and Cabaret (Theatre Sheridan), Joseph Jacket Multi-Mask (First Drafts Festival), and Living the Dream (CMTP). During Bard on the Beach's 2019 season, Katie was a member of the Riotous Youth. Since that summer, her passion for Shakespeare has only grown and she has been a Teaching Artist with Bard since 2021.
Natalie Davidson
Natalie is a queer-identified theatre artist, performer, and facilitator with a passion for interdisciplinary performance, inclusivity, and community arts engagement. She holds a BFA in Acting from the University of Alberta and has performed in challenging new forms of theatre such as "The Stranger" with DLT Teatro, and MACHiNE NOiSY's "PROX:IMITY RE:MIX" project, where she also worked as a youth mentor. She has been teaching with Bard Education since 2017 and most recently facilitated workshops with Arts Umbrella and The Arts Club focusing on place-based theatre creation. Last year she completed her MA in Applied Theatre from the Royal Central School of Speech and Drama and is curious as to how Shakespeare might be examined from a decolonial lens. She is deeply grateful to call the unceded territories of the xʷməθkʷəy̓əm (Musquem), Sḵwx̱wú7mesh (Squamish), and Sel̓íl̓witulh (Tsleil-Waututh) peoples her home.
Bonnie Duff
Bonnie is a Finnish-Canadian theatre artist who has been teaching with Bard since 2017. Bonnie holds a BFA in Acting from the University of British Columbia, where she was the recipient of the Joy Coghill Award in Theatre, and also studied at the Guildhall School of Music and Drama in London, England. In Vancouver, Bonnie has worked as an actor, improvisor, director, educator, stage manager, playwright, (and even juggler!) with companies such as Carousel Theatre for Young People, Arts Umbrella, Awkward Stage Productions, Jericho Arts Centre, Playwrights Theatre Centre, Geekenders, and more. She has also participated in the Shaw Festival Monologue Jam and Theatre Gargantua's Emerging Artist Roundtable in Toronto. Bonnie is passionate about deconstructing Shakespeare's exclusive legacy, and facilitating collaborative explorations of what excites us about the Bard.
Austin Eckert
Austin Eckert has been teaching with Bard on the Beach for three years now, whether it be working with teens to create abridged performances of Shakespeare's most famous works in the Young Shakespeareans summer camp program, or introducing children to performing Shakespeare through the Bard in your neighborhood or Bard in the classroom outreach programs. Austin has been a member of the mainstage company at Bard on the Beach since 2016. A graduate of the Canadian College of Performing Arts, Austin's work has been seen on stages throughout Western Canada, as well as on television.
Mahayla Galliford
Mahayla Galliford (she/her) has had the joy of being a Young Shakespearean, a Riotous Youth, and now a Teaching Artist at Bard on the Beach. Her previous theatre work consists of musical theatre, stage work, and short films. Mahayla continues to explore and examine Shakespeare's works through teaching Young Shakespearean workshops in the summers and studying and researching at the University of Victoria during the school year. She is currently pursuing an English Honours degree with a focus on Shakespeare and Early Modern Theatre through the lens of digital humanities. Mahayla is thrilled to be part of Bard Education.
Jeff Gladstone
Jeff is a multi-faceted actor, director and teacher with extensive training in improvisation, theatre & film. Born and raised in Treaty 7 land (Calgary) he holds a BFA in Drama from U of C, and was a member of the Loose Moose Theatre Company where he first met and trained with Keith Johnstone. Now living on the Unceded Coast Salish Territories (Vancouver), Jeff is the artistic director of the International Theatresports Institute, and a company member and teaching artist with Bard on the Beach Shakespeare Festival. He recently launched a new international online impro project called The Naked Improvisors that was part of the National Arts Centre Canada Performs series. Jeff is also the director of education and engagement for a new improvisational theatre company, Tightrope Impro Theatre where we develops workshops that blend impro with theatre practise. His work with Vancouver Opera, The Kettle Society, Vancouver Parks Board and the Carnegie Centre with artists living with mental illness and homelessness has had a huge impact on his teaching practise, leading with empathy and care, and creating a space that is as inclusive and safe as possible. Performance highlights include the feature film Kingsway (TIFF 2018, Leo nomination for Best Supporting Actor), four seasons at Bard on the Beach including the hit productions As You Like It, Comedy of Errors, Macbeth, Othello, Pericles & Alls Well That Ends Well. He has also performed in New York in Kill Your Lovers (Fresh Fruit Fest NY, Rhubarb Fest Toronto) & Blanche: The Bittersweet Life of a Wild Prairie Dame (New York Musical Theatre Festival, Huffington Post top shows of 2011).
Erik Gow
For the past 10 years Erik Gow has worked extensively around Canada as an actor, educator, composer, music director, and playwright. He is an instructor with Bard on the Beach, Arts Club Theatre, Gateway Theatre, UBC, Shadbolt Centre, the city of Burnaby, and numerous studios. His training has spanned conservatory style acting training at Studio 58, to decades of musical training through private voice studios, Jazz studies at VIU, and workshops with award winning composers such as Daniel Mate, Pasek and Paul, and Marvin Hamlisch. His background with music and theatre lends him to having a deep love and appreciation for the musical qualities of Shakespeare's language, and offers various approaches into the work. Erik is equally at home leading young artists through exploration style learning with an emphasis on fun, and imagination to adults and professionals delving into the deepest parts of their craft. He always brings a sense of excitement, respect for the work, and joy of theatre.
Isabella Halladay
Isabella Halladay is a Vancouver based actress, musician, and Shakespeare enthusiast — she's been reading the work of, performing in, and yelling about our favourite Bard since she's been but a small child. She has been teaching with Bard Education since 2015, and is always thrilled to be creating and exploring Shakespeare's works. Isabella also teaches with Vancouver Opera's educational programming, Choral Stage, and throughout the community, working with students ages 4 to 18 across BC. Isabella graduated with her Bachelors of Music from the University of British Columbia studying Opera Performance. Since then, she has performed across Canada in musicals, dance, opera and theatre. She also performs improv with Instant Theatre's "Shakespeare After Dark" (Shakespeare-inspired improv) and "Off Key" (fully improvised musicals). Isabella has sung with the Vancouver Symphony Orchestra and with choral groups such as Cor Flammae and the University Singers across Canada and Europe.
Alana Hawley Purvis
Alana is an actor, vocal coach and arts educator who has worked throughout North and Central America. She is a graduate of the Academy for Classical Acting (MFA), the University of Alberta BFA Acting Program, York University Teacher's Certificate Program for Artists, and The Stratford Festival's Birmingham Conservatory for Classical Theatre Training. She has performed with various theatre companies across the country including: Stratford Festival, Canadian Stage, Citadel Theatre, Theatre Calgary, Vertigo Theatre, Alberta Theatre Projects, Western Canada Theatre, and Theatre North West. Alana has served as a teaching artist and instructor at the University of Alberta, The Stratford Festival, Michigan State University, Douglas College, Theatre Alberta's Artstrek, The Banff/Citadel Acting Program, various high schools throughout North America, and Edmonton's The Speech Studio. She has collaborated with international organization CUSO in the development and operation of El Salvador's youth at risk theatre program, ES ARTES.
Ming Hudson
Ming is a Vancouver based artist who pays rent on the lands stolen from the Musqueam, Squamish, and Tsleil-Waututh Nations. For over 15 years, she has worked as a freelance performer, devised theatre creator, collaborative director, independent producer, and teaching artist on the west coast, nationally, and internationally. Her specializations are in physical theatre and the creation of new work as a collective ensemble. A graduate of the Advanced Devising Practice program at LISPA (now arthaus.berlin), Ming also holds a MA in Ensemble Theatre (Rose Bruford), and a BFA in Acting (UVic). In her various roles, Ming has worked for: Chemainus Theatre Festival, UVic, CCPA, Bard on the Beach, Dell'Arte International, Gwaandak Theatre, The Arts Club, TheatreOne, Two Planks and a Passion, Studio 58, Green Thumb Theatre, Theatre Replacement, Atomic Vaudeville, The Firehall, Boca del Lupo, Concrete Theatre, and Kaleidoscope Theatre. In addition, she has created nine new independent productions, which have been performed in five different countries.
Olivia Hutt
Olivia Hutt is a member of the Bard acting company. She is incredibly grateful to have performed on the unceded territories of the Squamish, Musquem, and Tsleil-Waututh First Nations. Thank you for supporting theatre! Previously at Bard: Portia in The Merchant of Venice, The Two Gentlemen of Verona. Training: Studio 58
Luisa Jojic
Performer, Teaching Artist, and Coach, Luisa has been part of the Education Team at Bard on the Beach since 2006. She is a founding instructor in both The Riotous Youth Program and Bard in Your Neighbourhood, and was the coordinator of the Young Shakespeareans program from 2013-2015. A multiple Jessie Richardson Theatre Award nominee, Luisa has worked as an actor with many celebrated theatre companies, including The Arts Club, Touchstone Theatre, Pi Theatre, The Gateway Theatre, Patrick Street Productions, and eight seasons with Bard. She is a YWCA Women of Distinction Award Nominee for her work leading True Voice Theatre Project, a community theatre program in the DTES which explores community and inclusion. She is a recipient of a Pacific Community Resources Award for Outstanding Practice in Teaching, and of the Edmund Keene Sword Award. Luisa holds a BFA in Acting from The University of British Columbia. She is deeply grateful to the Coast Salish Peoples on whose unceded territory she lives, works, learns and plays.
Kayvon Khoshkam
Kayvon is a graduate of The Canadian College of Performing Arts, and was born and raised in Saskatoon, SK. He has been teaching dramatic arts for the last ten years in Vancouver, including programs at the Gateway Theatre, Carousel Theatre and Bard on the Beach. He is a professional actor, director and producer. Kayvon is the Artistic Director of SpeakEasy Theatre, and the creator of The Pull Festival: Vancouver's Ten Minute Play Festival.
Alexandra Lainfiesta
Born and raised in Guatemala, Alexandra's a multiple award winning Latina actor, writer and educator. Most recently Alexandra was selected as one of eleven recipients for the BC Lieutenant Governor General Arts and Music Award. A graduate of Studio 58 and The Canadian College of Performing Arts, Alexandra is the recipient of two Jessie Richardson Awards for Best Actor in a lead role, two Dora Mavor Moore Awards as part of the ensemble that created "A Tonic For Desperate Times", and a recipient of Arts Club Theatre's 2022 Silver Commission to develop her play "Bella Luz". A co-founder and member of the Canadian Latinx Theatre Artist Coalition and one of three BC/YUKON councillors for Canadian Actor's Equity Association, Alexandra also works as an educator for Bard Education and Stratford Education. Her passion for writing and teaching has led her to currently pursue her MFA in writing at UVIC.
Amber Lewis
With over 15 years of teaching experience, Amber is honored to guide and inspire artists to connect to their fullest creative expression. A Teaching Artist with Bard since 2009, Amber has co-created with Bard Youth Fest, Young Shakespeareans, Bard in the Classroom and Bard for Life. In 2018, Amber spearheaded an initiative (supported in part by Bard) leading free Shakespeare Acting workshops in schools across Barbados. Amber also taught with Stagecoach School for the Performing Arts, The Young Actors Project, and Viva Voce Speech Arts Studio. As an Actor, Amber has performed on stages across Canada including: The Citadel, Arts Club, Pi Theatre, Theatre Network, The Mayfield, Chemainus Theatre Festival, Skirts-A-Fire, Punctuate! Theatre, Hart House and six seasons at Bard on the Beach. Recent Film and TV appearances include: The Good Doctor, Resident Alien, DC's Legends of Tomorrow, Batwoman, The Secrets of Bella Vista and Time for Them to Come Home for Christmas. A lover of both theatre and film, Amber is currently preparing to direct the short film, Submission, with several other projects in development.
Anton Lipovetsky
Anton Lipovetsky is a theatrical composer, lyricist, performer and teacher based in Vancouver, BC. He has led and assisted workshops for students of all ages with Bard Education for over nine years. Anton has been a guest artist at post-secondary institutions such as Studio 58, Capliano, St. Lawrence College and Sheridan Theatre, and he currently facilitates workshops for Neworld Theatre's Learning Ensemble Across Difference—an arts ensemble that encourages collaboration between neurodivergent and neurotypical performers. As an actor, Anton has performed for five seasons at Bard on the Beach including such roles as Posthumus, Cloten, Malcolm, Tybalt, Lucio, Hortensio and King James I. Other acting credits include King Arthur's Night (Banff/NAC/Luminato), Christmas Carol (Belfry Theatre), and Urinetown (Firehall Arts Centre). Anton is an experienced composer, and is currently an artist-in-residence at Toronto-based Musical Stage Company as part of their Crescendo Series where he is at work on the score for Cowboy Tempest Cabaret (2020 PGC Tom Hendry Award Nominee). Anton is the recipient of two Jessie Richards Awards, four Ovation awards and a Vancouver Mayor's Arts Award for Emerging Theatre Artist. He is a graduate of the Studio 58 Acting program and the Stratford Festival Birmingham Conservatory for Classical Theatre.
Alison Matthews
Bard's Head of Coaching, Alison Matthews is also an instructor at the Arts Club Actor's Intensive and the Citadel Banff Professional Theatre Program. She has taught at Capilano University, Vancouver Island University and Leadership Vancouver Island.  For the past eighteen years she has provided individual instruction and group workshops to actors, teachers, and business professionals, and is a regular adjudicator for competitive speech festivals across Western Canada. With over two decades of professional acting experience,  Alison has numerous film and television credits,  including roles on such acclaimed series as The X-Files, Da Vinci's Inquest, and Battlestar Galactica, as well as featured roles in films such as Disney's Snowdogs, and Final Destination 2. She has stage credits with the Belfry Theatre and The Firehall Arts Centre's BC Buds: Spring Arts Festival, and has been in demand as a professional voice over artist for twenty-five years.
Paul Moniz de Sá
Paul has been working for over 25 years both on camera and on stage. He has been seen on stages across North America including the Vancouver Playhouse, the National Arts Centre and at the Charlottetown Festival in PEI. Paul has been in numerous Bard on the Beach productions including; Pericles (2003); MacBeth (2004); Midsummer Night's Dream (2006); Two Gentleman of Verona (2017); Shakespeare in Love and The Taming of the Shrew (2019). Paul has also worked as a sound designer for various theatre companies in Vancouver including Bard on the Beach, the Arts Club Theatre and Touchstone Theatre. He received Jessie awards for his performances in "The Lion, The Witch and The Wardrobe" with Pacific Theatre and "The Overcoat" at the Vancouver Playhouse as well as Jessie nominations for his performance in "Driving Miss Daisy" at Pacific Theatre and his sound designs for "One In A Million" with Green Thumb Theatre and "The Prodigal Son" with Touchstone and Pacific Theatre. Paul is a graduate of Studio 58. Paul has also made a career as an instructor teaching sound design and acting both on and off camera with organizations such as Bard on the Beach, Douglas College, the Shadbolt Centre, Learning Through the Arts, and Arts Umbrella. Paul was the Artistic Director of Theatre, Music & Film at Arts Umbrella from 2008 to 2022. Paul lives in Traditional Coast Salish Lands, including the Tsleil-Waututh (səl̓ilw̓ətaʔɬ), Kwikwetlem (kʷikʷəƛ̓əm), Squamish (Sḵwx̱wú7mesh Úxwumixw) and Musqueam (xʷməθkʷəy̓əm) Nations.
Moya O'Connell
Moya O'Connell is originally from Vancouver where she received her BFA in theatre from UBC. For the past 20 years Moya has worked as an actor all over the country but primarily at Bard on the Beach (7 seasons) and The Shaw Festival (10 seasons). Some of her favorite parts include; Lady Macbeth in Macbeth, Portia in The Merchant of Venice, Hedda Gabler, Maggie in Cat on a Hot Tin Roof, Tracey Lord in The Philadelphia Story, Ophelia in Hamlet, Imogen in Cymbeline, Vivie Warren in Mrs. Warren's Profession, Mary Swanson in Middletown and The Queen of Hearts in Alice in Wonderland. As an educator Moya has been working throughout her career with youth and adults: coaching, directing, leading workshops and teaching. She especially enjoys working on Shakespeare
Matthew Rhodes
Matthew Rhodes (he/him) is an emerging theatre artist with a deep passion for Shakespeare. He is a UBC BFA Acting graduate with a Masters of Management from the Sauder School of Business, as well as three summers in the Riotous Youth Internship with Bard on the Beach. Along side being a teaching artist with Bard Education, he is a producer with Affair of Honor, a fight and movement based theatre company. During COVID-19 he was a producer for The Show Must Go Online, a global digital Shakespeare movement. Recent directing credits include Bramble Theatre, Brave New Play Rites, The Show Must Go Online. He recently performed in Still/Falling with Green Thumb Theatre.
Jason Sakaki
Jason Sakaki (he/him) is a theatre/film/tv artist based out of Vancouver, BC. He has collaborated with the Arts Club, Bard on the Beach, Urban Ink, Green Thumb, Gateway Theatre, Firehall Arts, and The Cultch. Jason has been seen recently on stage in The Sound of Music, The Matchmaker (Arts Club) and at Bard on the Beach in Shakespeare in Love and Taming of the Shrew. Outside of theatre, Jason has appeared in shows on Netflix, Disney Channel, AMC, GAC Family, Warner Bros, Paramount+, the CW, and in the lead cast of the Disney+ Feature Film "Prom Pact".
Mike Stack
Mike is a Vancouver-based theatre educator, adjudicator, performer, and director with over thirty-five years of professional experience. As a performer he has worked with Bard on the Beach, the Arts Club, Axis Theatre, the Gateway, Touchstone Theatre, Ruby Slippers, Pi Theatre, and the Vancouver Playhouse, among others, and has been fortunate enough to tour throughout North America as well as overseas. Mike is currently one of the directors and writers for Mortal Coil Performance Society and the Ghost Train in Stanley Park. His extensive experience with young people includes fifteen years as coordinator of the Young Shakespeareans Summer Workshops program at Bard on the Beach, resident director for Theatre Temp at Templeton Secondary in East Vancouver, and guest director with Smithers Secondary. Since 2002 he has led ongoing Shakespeare workshops for Homelearners throughout the Lower Mainland community. He also serves as an adjudicator of Speech Arts at festivals throughout British Columbia and Alberta. Mike is a multiple Jessie Award nominee and recipient, and a graduate of the Studio 58 Professional Theatre training program.
Todd Thomson
Since 2001 Todd has performed inten seasons with Bard on the Beach; during this time, Todd has been a Young Shakespearean teaching artist and has had the opportunity of providing guidance to over 200 young performers about the craft of acting through the exploration of Shakespeare's plays. Todd has led workshops in Romeo and Juliet, The Tempest, Julius Caesar, A Mid-Summer's Night Dream, Macbeth, Twelfth Night, Hamlet and As You Like It.Todd has worked in theatres across Canada; favourite roles include, Edin The Curious Incident of the Dog in the Night Time, Caliban in The Tempest, Orsino in Twelfth Night, Shylock in The Merchant of Venice, Bernard in Don't Dress for Dinner and Orlando in As You Like It.As a teaching artist, Todd endeavours to create a fun, safe and respectful environment where participants can thrive, learn and grow.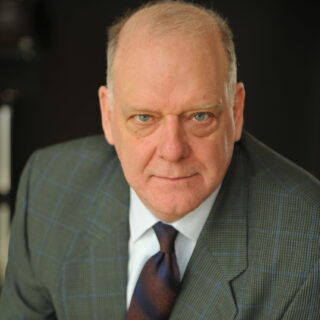 Andrew Wheeler
Andrew Wheeler
Allegra Wright
Allegra Wright (she/her) is an actor, singer, musician, and teaching artist with theatre training from Douglas College in New Westminster and Circle in the Square Theatre School in New York City. Allegra most notably starred in the world premiere of This Is Now: The Musical written by Kate MacColl and has been involved in the development of a sequel. Allegra has a passion for continuous learning and sharing her knowledge in her teaching. She has taken professional development workshops with David Smukler, Scott Swan, David MacMurray Smith, the Gateway Conservatory, and Bard Studio. Prior to becoming a Bard Teaching Artist, Allegra was also a Riotous Youth member where she facilitated events, created and performed in a Shakespeare inspired piece, and supported several Bard Summer Camps. Allegra is currently pursuing a Bachelor of Music in Vocal Performance at Berklee College of Music.
2023 Riotous Youth
Kiyomi Hoover
Kiyomi is an emerging actor and 2023 graduate of the Douglas College Theatre program. Her past credits include Florina and Housepainter in Mad Forest directed by Kathleen Duborg (Douglas College) and the titular character in Orlando directed by Thrasso Petras (Douglas College). She is passionate about physical theatre and dance and is eager to explore devising her own pieces. Kiyomi is thrilled to deepen her knowledge of teaching, artistic collaboration, and Shakespeare. She is grateful to be working with the team at Bard and her Riotous Youth ensemble this summer.
Loughran MacLeod
Loughran MacLeod (he/they) is an emerging actor, singer, and educator. He graduated from CapU's Acting for Stage and Screen program in 2021, amid the COVID pandemic. He's had a unique experience transitioning from pre- to post-pandemic in an educational institution and has now begun to find his footing in the artistic world. Originally from Whitehorse, Yukon, he gained theatre experience throughout his teenage years, playing roles such as Bert (Mary Poppins), Chorus/Iago/Romeo/Ghost (Goodnight Desdemona, Good Morning Juliet), and Jason/Tyrone (Hand to God), amongst others. Since moving down south, they've appeared as Michael (7 Stories) and Fred (Present Laughter) and a variety of short student films. They used to teach children in their hometown at The Heart of Riverdale, assisting visual arts camps and writing/directing children's theatre for acting camps, as well as teaching an afterschool vaudeville program for young kids. He is also a private vocal coach, teaching his students how to effectively use their full body to support their voice through strong connection with their bodies and minds. In his spare time, he runs a creative writing club with a few friends, where each month explores a different style and/or genre. He's incredibly excited to be working with the other Riotous Youth! He looks forward to collaborating on creative endeavours with them and others, all while refining his skillset as a continuous learner, actor, and creative.
Samriddhi Singh
Samriddhi Singh is a Vancouver based actress, writer, violence prevention facilitator, pageant coach, and self-love advocate. She's gotten the chance to play various different characters throughout theatre and film/television. Her most recent roles include playing Sue in Netflix's Firefly Lane Season 2, and playing the villainous role of Winnie in The Key to Christmas indie feature. Samriddhi is represented by KC Talent Agency and is part of the UBCP/ACTRA union. She has recently graduated with her acting diploma from the Vancouver Academy of Dramatic Arts. In the last 6 years, she has been an active member of the Canadian pageant industry as a delegate and a coach, with a focus on creating a more accepting environment for women of all body types. Samriddhi has won provincial and national pageants, and just last year represented Canada internationally in Ecuador. As a writer and self-love advocate, Samriddhi writes a quarterly Confidence Boost column in a local Zine. She also hosts self-love workshops in elementary schools and on online platforms. When Samriddhi is not acting, she works as a facilitator for Safeteen to teach violence prevention to youth aged 11-16. Samriddhi is so excited to create theater this summer with her fellow Riotous Youth cohort, and to expand on her performance skills!
Kelly Zhou
Kelly (she/her) is an emerging actor, teaching artist, and theatre maker. She graduated from Douglas College in 2022 with a Theatre Performance Diploma and has had the pleasure to work in various departments with companies such as Gateway Theatre, the Arts Club Theatre Company, and now, Bard on the Beach! Some of her acting credits include Louise Overbee and Meg in LOVE/SICK as well as Judith in The Ash Girl (Douglas College). When she is not onstage, she can be seen working in front or back of house for productions across the lower mainland. Kelly is dedicated to embracing diversity and inclusion, working to make theatre as accessible for everyone as possible. She hopes to inspire others through the dramatic arts by creating emotionally driven pieces and a safe space. Kelly is absolutely thrilled to be spending the summer with Bard and is excited to learn about leadership, teaching artistry, and teamwork while performing alongside other wonderful artists!