Podcast: A Different Stage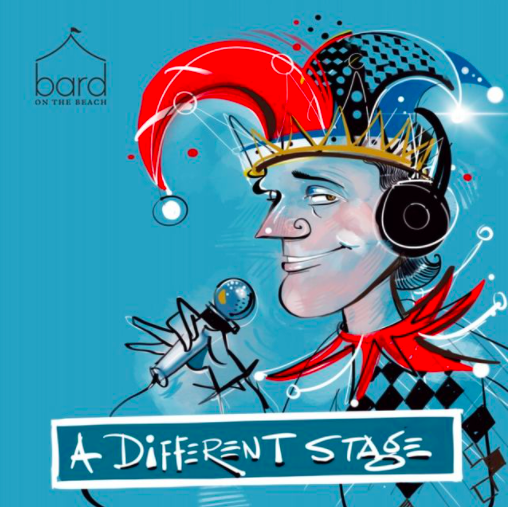 A Different Stage hosted by Kayvon Khoshkam is a podcast that connects and unites people from the theatre and in particular from Bard on the Beach Shakespeare Festival. Guests share stories, perspectives, music and text, through relaxed conversation and sharp humour. All linked to Shakespeare from a Fool's perspective.
Episodes air on Fridays starting August 26. Find it on Simplecast, Apple, Spotify, or wherever you get your podcasts. 
A Different Stage is a winning combo of freewheeling conversation and tight, slick production. You can listen to it here on Simplecast or find it on your podcast app. Bard has commissioned four episodes. I want more. –– Colin Thomas, Fresh Sheet
---
EPISODE 1: Send In The Clowns
Kayvon gets serious (but not really) about comedy, with Andrew McNee and Luisa Jojic. Mishelle Cuttler shares some music from Made In Canada: An Agricultural Song Cycle, and Tom Pickett contributes a moving rendition of 'O For A Muse Of Fire' (Henry V, Prologue).
EPISODE 2: Mom Talk
Kayvon is joined by Sereana Malani and Lindsey Angell to discuss motherhood and the arts. Amanda Sum shares her song Sorry from her upcoming album, and Tai Amy Grauman gives an intimate performance from Othello (Emilia).
EPISODE 3: You've Got A Friend In Me
Kayvon is joined by two of his best friends, Austin Eckert and Nadeem Phillip, to discuss the often clumsy act of making friends in the theatre. Anton Lipovetsky shares one of his new singles, Left My Body, and Praneet Akilla delivers a chilling performance from Othello (Iago).
EPISODE 4: Criminally Talented
Kayvon speaks with two legends of the Theatre about what they have seen, and possibly what they've done?! Ruby Singh shares some new music from Ruby Singh and the Future Ancestors, and Colleen Wheeler provides a powerful performance from Henry VI, part 2.