Neighbourhood Restaurants
AnnaLena – Bard patrons save 10%!
Come join usat Kitsilano's most avant garde restaurant,  AnnaLena, located at 1809 West 1st Ave, only a 10 minute walk from Bard on the Beach. It is the perfect place to enjoy an exquisite meal fit for King Lear. Chef Michael Robbins has built a reputation for his obsession with craft and flavour, skillfully cooking food that is both satisfying and spectacular. Robbins describes the cuisine as "food influenced by a melting-pot of cultures, flavour profiles and techniques, and one that uses largely Canadian ingredients". Named to honor Robbins' two grandmothers for what they represent in his life, AnnaLena is about imagination, creativity and possibility, with a focus on shared dishes using local and sustainable products. The kitchen and bar are open late each night, so there is also a chance to join us for a glass of wine or dessert after the show.
Present your Bard on the Beach tickets at AnnaLena either before or after any performance and receive 10% off your food for the night. For reservations please call 778-379-4052 or visit our website.
---
Bishop's – Bard patrons save 15%!
For more than 30 years, John Bishop has been Vancouver's consummate host and led the field in serving food that is organic, produced locally and sustainably. Tucked away on West 4th Avenue – just steps away from the Bard's festival site – Bishop's is a quiet haven serving up inspired plates crafted by Owner John Bishop and Chef Jurai Dado in a warm, intimate atmosphere.
Bishop's welcomes festivalgoers to a pre-performance dinner. Simply present your Bard on the Beach 2019 tickets and save 15% off your food bill. Reservations are recommended. Email inquire@bishopsonline.com or call 604.738.2025.
---
The Boathouse – Bard patrons receive a free soup or salad!
Specializing in fresh seafood since 1981, The Boathouse is the best on the West Coast. Enjoy seasonally selected Ocean Wise fish, Certified Angus Beef and happy hour at five scenic waterfront locations. Show your Bard on the Beach ticket and receive a FREE cup of soup or a side salad with the purchase of an adult entrée (one per person). This coupon is only valid at The Boathouse -Kitsilano. Not valid with any other discount. Tax and gratuity not included. Expires September 21, 2019. Visit our website or check us out on Facebook, Twitter and Instagram.
---
Bridges Restaurant – Bard patrons save 15%!
A landmark on Vancouver's waterfront since 1980, Bridges is located next to the Public Market on Granville Island and offers magnificent views of Vancouver's waterfront, mountains and city centre. Visit Bridges before or after a performance at Bard on the Beach, show your day-of ticket, and save 15% off your food bill. Visit their website to make a reservation today!
---
Charqui Grill – Bard patrons save 15%
Charqui is a gastropub focused on healthy food choices, as well it is home to Grilled chicken wings, Half Chicken and Beef short ribs. Located in the heart of Kitsilano complemented with a selection of wines, beers and other beverages. We also have comedy night on Wednesdays, Karaoke night Thursday to Sunday and a beautiful patio. To make a reservation call 604.733.3323, or email info@charqui.ca.
Go to Charqui either before or after a performance at Bard on the Beach (same day), let your server know you're a Bard patron and save 15% off your food bill. This offer cannot be combined with gift cards or other promotions.
---
Edible Canada – Bard Patrons Receive 15% off at Edible Canada's Bistro & Retail Store!*
Walk along the seawall from Bard to join Edible Canada on the sunny Granville Island patio for local and seasonal Canadian cuisine! Born in 2006 to promote the Canadian culinary landscape through a bistro and retail shop on Granville Island in Vancouver, Edible Canada thrives on community and collaboration with like-minded people, farmers, and artisanal makers.
Edible Canada's seasonal and ingredient-driven recipes with a local-centric approach are not only tasty but responsibly thought, taking into consideration the whole chain, from the source to the plate. Our beverage program has something for everyone: BC wines, Caesars, craft beers, Canadian cocktails, Canadian whiskies, housemade sodas, and more.
Recently awarded one of the best wine lists in town during the Vancouver International Wine Festival, our list contemplates the best from BC microregions covering the crisp acidity from the wines born in Vancouver Island and reaching the bold and rich reds from the warmer Similkameen Valley.
In the retail store, discover local and 100% Canadian-made findings from people who dedicate their lives to produce only the highest quality food items ranging from maple syrups and chocolates to soups and crackers.
Visit our website and check us out on Instagram, Facebook, and Twitter to stay up-to-date.
(* The offer is not valid with any other discounts and excludes alcohol; valid during the Bard on the Beach season and for ticket holders only)
---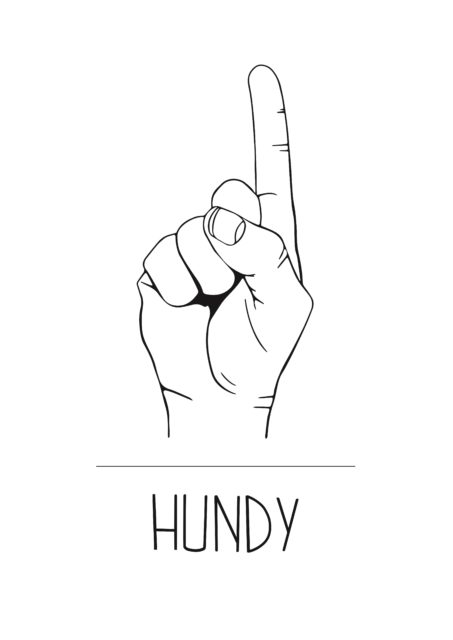 Hundy – Bard patrons save 10%!
Nestled in the back of popular café Their There, Hundy will open after its coffee shop cousin is closed. With signature buns, special sauce, and beef blend of brisket and shoulder on the menu, Hundy is a fresh spin on the classic burger joint. Pair it off with some double-cooked fries and one of several rotating craft beers for the optimal burger experience.
Chef Mike Robbins is passionate about creating a space where "burgers are the main event." With big plans to turn into an industry late-night staple, Hundy is a "thoughtful, minimalist approach to burgers and fries."
---
Rocky Mountain Flatbread – Bard patrons save 10%!
Only a 10 minute walk to Bard, we serve delicious house made dishes: handcrafted flatbread pizzas, daily pastas, seasonal salads and soups, and for all those pizza lovers who are wheat intolerant – we create extremely tasty gluten free pizzas! We also have a great selection of local craft beers, B.C. wines & house made sangria. There are many things we are proud of at Rocky Mountain Flatbread, including: using lots of local and organic produce, free range organic meats and Ocean Wise seafood; our open kitchens and artisan ovens; our kid friendly play kitchens; and the fact that the "carbon footprint" of every meal = 0. Maybe this is why locals have voted us Best Pizza in Vancouver.
Go to Rocky Mountain Flatbread either before or after the performance, let your server know you are a Bard patron & receive 10% off, on all food orders. Make your online reservation now! This offer cannot be combined with gift cards or other promotions. Subject to change. Valid only at the Kitsilano location.
---
Their There – Bard patrons save 10%!  
From the owners of the award winning AnnaLena restaurant Their There cafe offers patrons a selection of caffeinated beverages, baked goods, sandwiches, salads, and a small wine and beer program too. Open Monday to Friday 8am – 4pm and Saturday – Sunday 9am – 4pm.